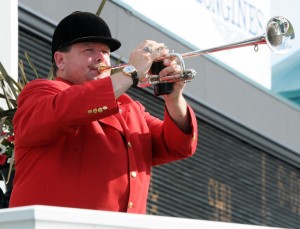 Excitement is in the air in the betting world now that the 139 Kentucky Derby is less than a week away. Without a doubt, the anxiety over which horse will win the big race is reaching a boiling point. To make decisions about Kentucky Derby favorites easier, we have briefly outlined recent news updates that are of significance to bettors. As always, we will continue to give you updates like these on our blog up until the moment the race is run.
1. Pletcher dominates contenders list
This week, Bob Baffert had to pull two prominent horses out of the Kentucky Derby contenders list. Possibly replacing Super Ninety Nine and Den's Legacy are two horses that already have a popular trainer. With these changes, Todd Pletcher will most likely have six out of 20 horses in the Kentucky Derby and four in the Kentucky Oaks.
2. Frac Daddy named for risky oil drilling procedure
DerbyBetting.org speculated that Frac Daddy was named after the famous horse Fric Frac, but we were mistaken. Instead, it appears that the Montana Oil businessmen that own Frac Daddy intentionally chose the name because of the success they have had with the controversial oil drilling technique called fracking.
3. Charming Kitten is now in the contenders list
Now that Den's Legacy and Super Sixty Nine have been scratched from the contenders list, horses that were ranked in twenty-first and twenty-second place are revved up to take their spots. Replacing them are Charming Kitten and Winning Cause. However, the jury is still out on Winning Cause and it is likely that Code West (in twenty-third place) will actually run in the Kentucky Derby.
4. Churchill Downs is banning weird items
Over the past decade, Churchill Downs has stepped up security measures in response to the terrorist attacks of September 11, 2001. Each year, it seems that there is a new item that makes the banned list. While some items, such as large bags and backpacks, make sense, others are a little bit odd. For example, cameras with interchangeable lenses will be flagged by security at Kentucky Derby events.
5. National Anthem singer chosen
Before the Kentucky Derby begins, everyone stands to sing "My Old Kentucky Home" and listen to the National Anthem. This is an event that is broadcast on television around the world, and there have been a long list of celebrity singers to deliver this song. This year, multiple news sources state that country music singer, Martina McBride, has been chosen for this annual honor.
6. Kentucky Derby Festival dedicating to Boston Marathon
One of the most important events that happens before the Run for the Roses each year is the Kentucky Derby Festival Marathon. Naturally, with the recent events related to the Boston Marathon bombing, Louisville is now focused on remembering the victims of this tragedy. For this reason, many of the Kentucky Derby marathon runners are making media announcements that they are dedicating their run to the injured victims in Boston to show solidarity.
7. Churchill Downs purchases more wireless
In the past, it was often very difficult to use your phone or wireless devices during the Kentucky Derby. This is especially frustrating for tourists trying to coordinate their location with other members of their party. Thankfully, Churchill Downs has upgraded their wireless service plan to complement the other aspects of the luxury lifestyle they represent.
8. Everyone is throwing out their early favorites
With only seven days until the race, the rest of the world has joined the state of Kentucky in pre-Derby jitters. With the clock ticking, many horse racing picks experts are throwing their predictions into the spotlight. Of course, this list cannot be finalized until a couple of days before the Kentucky Derby, but it is always nice to get an early opinion on the favorites. So far, top favorites from the past week are Orb, Verrazano, Revolutionary, and Rick Pitino's Goldencents.
9. Palice Malice hoped to break dry spell
Aiken, South Carolina's Dogwood Stable has an odd Kentucky Derby story to tell. Mainly, they have a 40-year record in having Kentucky Derby horses finish in the top five — but never in first place. This year, they are placing all of their hopes on Palace Malice to break the drought they have endured for four decades. Interestingly, it has been also been about four decades since a single horse has won the Triple Crown.
10. No point for Officer Alex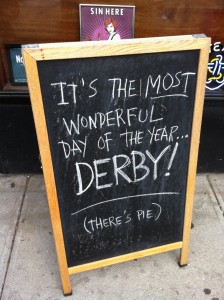 The new Kentucky Derby prep season points system has been a work in progress. One interesting development is that some trainers see no point in gathering points at the last wild card race before the Derby. For example, the trainer of Officer Alex decided to give their horse a break instead of pushing him to win a race that would not get them into the Kentucky Derby anyway.