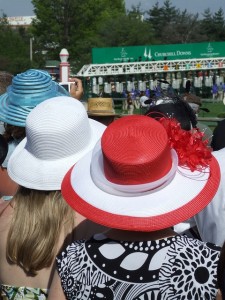 Are you looking for 2013 trends in women's Kentucky Derby hats? Celebrating the Kentucky Derby in style means putting on your best hat and placing a bet on the race. Although most Derby hats are sold in Louisville, New York City recently had a Derby hat pop-up shop featuring milliner Brookes Boswell. Obviously, the Internet is an excellent resource for finding the perfect hat, and a little bit of advice is all you need to find one you will treasure.
Latest trends in women's hats
Besides the occasional winter cap that is worn for warmth, most women do not buy hats. For this reason, it can be difficult to determine which hats are actually in style. After gleaning online style resources, the most frequently mentioned styles of hats for spring 2013 are the Fedora, mini-top hat, and cloche. By adding a few silk flowers, feathers, and bows, these styles of hats are Derby-ready.
Traditional Derby hats for women
Generally, the traditional Derby hats for women include a floppy brimmed style that has one accent color. Adding to this look are lots of bows, feathers, and fake flowers. While some women will want to go with the latest in haute couture, others will specifically look for the floppy Derby hat. Although many online resources have similar hats, BerkeleyHat.com has the widest range of wide-brimmed options for 2013.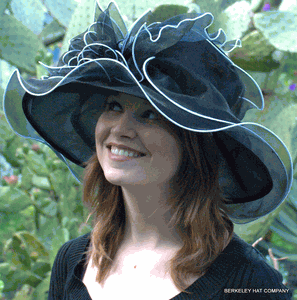 Kentucky local 2013 Derby hats
Do you want an authentic Kentucky Derby hat that is actually made by someone from Kentucky? Most women in Louisville or Lexington will go to Dee's Crafts to have their hat custom made. While there are some options for buying a hat from Dee's online, being able to work with a milliner in person is an experience that is hard to trump. For Derby hat lovers outside of the Bluegrass, a popular option is the HatsAndVeils.net webpage for Polly Singer from Lexington. Her Derby hats are commonly seen at top horse races throughout the world and are often found in the winners' circle. Another option popular option is the custom-made couture hats from Louisville's Gifthorse.
Cheapest women's hats for Derby with the latest trends
In today's economy, everyone is looking for a way to save money. When it comes to buying one for the Kentucky Derby, you can stay within your budget and still get a hat that looks fabulous. In particular, HatsintheBelfry.com has a long list of floppy Derby hats for women for a reasonable price. Although they are not highly decorated, attaching a few silk flowers is all you need to make these hats stand out from all the others. Once the Kentucky Derby is over, you can remove the extra frills and use most of these hats to protect your skin from the summer sun.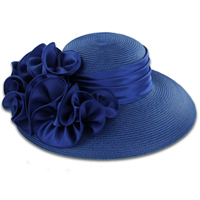 Do not forget to match your date
Are you planning on attending the Kentucky Derby or a related party with a date? One of the often-overlooked traditions found at Churchill Downs is the matching couple. To emulate this style, the primary accent color of your Kentucky Derby hat and outfit should match what your date is wearing. For example, men will typically wear pastel pants and blazers to the Kentucky Derby. If the man is wearing the lilac, the woman supports her pastel date by wearing the same color as much as possible.