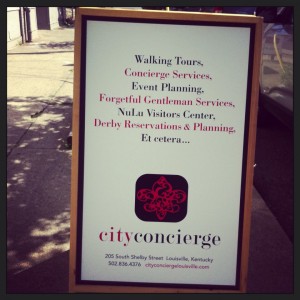 Are you planning on traveling to the 2013 Kentucky Derby and are looking for fun things to do besides visiting Churchill Downs? Thousands of tourists come to Louisville each year to watch the Kentucky Derby, but their time spent actually watching the race is only two minutes. Obviously, if you are going to spend more than one day in Louisville, finding someone to show you a tour is a good idea. This way, you get the most out of your visit to the Bluegrass State and a taste of horse racing culture.
Touring on a bus with your friends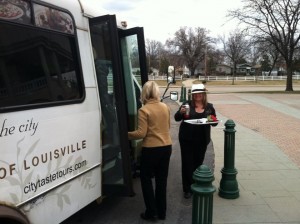 In Louisville, there are a variety of prepackaged bus-oriented tours. This means that a driver picks up you and your friends from a centralized location and takes you somewhere for a predetermined activity. For example, it is common in Louisville to go on a bourbon tour. This means that you will go to all of the distilleries within 100 miles of Louisville. While some are very basic, others bus tours in Louisville that use this model are very elaborate. One company that caught our writer's eye at DerbyBetting.org is City Taste Tours of Louisville. They definitely offer all of the glamorous foodie touches that tourists expect out of the gourmet Kentucky Derby experience.
Custom tours and luxury concierge
Prepackaged tours are good for groups, but what if you want to personalize your experience and you have the money to do it? In order to get some professional guidance, services in Louisville, Kentucky such as Laura Wallace's City Concierge provide options that are not regularly found in Louisville's top hotels. Instead of having your five star hotel refer her, you can call City Concierge directly and request customized tours or a personal assistant during Derby weekend.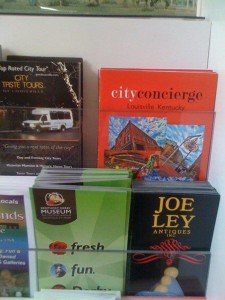 Ghost Tours of Louisville?
A popular tour in Louisville, Kentucky that features its dark past is guided by Mr. Ghost Walker. However, according to his website, he will not be having any scheduled tours in 2013 until the week after Derby. If you are only in town for Kentucky Derby weekend, there is always a chance that he can be persuaded if the right amount of money is offered. Otherwise, you will need to schedule a visit with him the next time you are in Louisville.
Fly over tours of Louisville
Some people like to look at museums while others are more drawn to the overview option. If you want to fly over the city of Louisville, Classic Biplane Tours of Louisville is a specific tour designed especially for you. Using a biplane, you can experience the sensation of flying all while your tour guide shows you the famous sights of Kentucky from the air.
The other in-depth tours of Louisville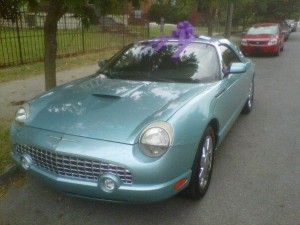 Truthfully, there are at least 15 excellent tour companies that are based in Louisville. You will get great service from each of them, and the only choices you will need to make is which price is right. The exception to that rule is that some are based around one location. The following list gives you an idea of tour companies that are specific to Louisville neighborhoods where you may be spending your time during the Kentucky Derby.
Downtown Louisville: There are a few hotel locations next to Churchill Downs, but a majority of Kentucky Derby tourists are in Downtown Louisville for the weekend. For this reason, do not forget to check out the Louisville Segway Tours or the Belle of Louisville Steamboat Ohio River tours.
East of Churchill Downs: Five miles east of Churchill Downs is the Louisville Zoo. Behind it is a tour facility that is worth mentioning if you enjoy caves. Kentucky is an interesting place because it has a large cave system that runs throughout most of the state. However, Mega Cave Louisville is a specific tourist attraction that has a unique history tied to nuclear war preparation and more. In addition to learning about the importance of this cave in Louisville, there are also a variety of activities based around cave exploration.
Old Louisville: On the day of the Kentucky Derby, there are 13 races in total. If you decide that you want to walk around the neighborhood during the Kentucky Derby instead of hanging out at Churchill Downs, you will be about a half a mile away from Old Louisville. This gives you a chance to use your Smartphone to access the Do It Yourself Walking Tours Of Old Louisville webpage. It is a relaxing way to enjoy history that helped shape Churchill Downs and it is completely free.