In order to celebrate the Kentucky Derby, many people will buy a new hat. While some are searching for something fashionable and classy, others are following a humorist tradition. Over time, the weird Kentucky Derby hat has become a trend that merchants are happy to accommodate. Of course, bettors often initiate a new hat for the Kentucky Derby in hopes that it will become their lucky hat for the next year.
Obviously, having a funny hat as your lucky betting hat is something we take seriously at DerbyBetting.org. In addition to learning about gambling and the Kentucky Derby, our website also keeps up with the latest bizarre hat trends available online. A few of our favorites for 2013 are listed below.
Understanding weird hat trends of the past
For some, wearing a strange looking hat is an art form. In order to make sure your hat is unique, it pays to understand trends for odd hats over the past few years. Rounding up the best of the classics is the Girls Wearing Hats blog. Along with giving you an idea of what to avoid, this photo compilation will have you laughing out loud.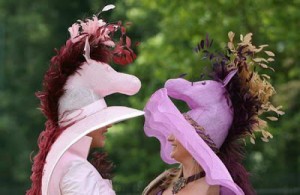 The Piper Middleton hat trend continues
Kate Middleton's sister made quite a splash when she wore a bizarre looking hat for the royal wedding. A couple of years later, strange hats that are supposed to be fancy are likely to make their way to Kentucky Derby fans. Showing several examples of how this is already an ongoing trend is Odd Stuff Magazine's photos series on creative hats. However, the real trick it is to find an oddball beauty like this for sale.
Thankfully, Etsy.com has the answers.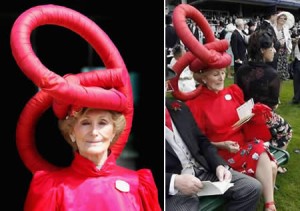 Steam Punk trend for weird and luxurious Kentucky Derby hat originals
There is one marketplace online that has a long history of being quirky. Featuring thousands of unique crafters, Etsy.com gives eccentrics a chance to purchase a memorable Kentucky Derby hat that no one else will be wearing. In particular, a seller by the name of Something Fancy Design has a mix of odd and elegant that represents both extremes of the Kentucky Derby hat experience. The way that this seller is able to appeal to a large audience is by incorporating the Steam Punk trend. Steam Punk is well-known for being focused on the weird side of luxury, and related items are likely to find their place this year at the 2013 Kentucky Derby. In particular, look out for beautifully decorated mini top hats.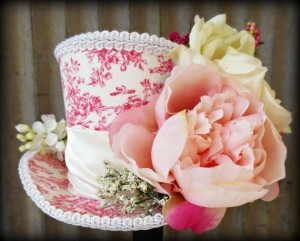 Weird upgrade for recycled fascinators
The 2012 Kentucky Derby highlighted fascinators instead of hats for women. Typically, hats are the foundation for a lot of feathers and bows. Instead of using a hat, the feathers and bows were attached to the hair with a headband or clip. This year, the trend for hats in general is the close-fitting cloche or mini-top hat. Sadly, many of these hats are extremely homely and far from the oddball look most women want for their Kentucky Derby hat. In order to add more pizzazz, many women in Louisville, Kentucky report that they are planning to fasten their fascinator from last year to a plain hat. This style is being referred to as the "Mad Hatter" look that refers to the story "Alice in Wonderland." The results are intended to be a subtle form of unique. Good examples of Mad Hatter Kentucky Derby hats are found at AwardMillineryDesign.com.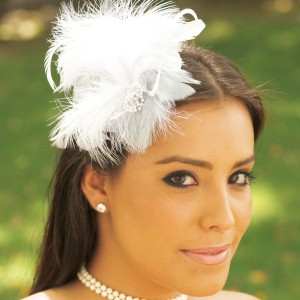 Weird Kentucky Derby hats for men in 2013
The crocheted beard hat has been circulating throughout the internet for a few years. This curious hat is undeniably weird but hardly unique enough for the shock you will want to create at a Kentucky Derby party. To find the best weird men's hats for this year's celebration, the 2013 Men's Fashion Week in London has some of the strangest hats in history. A slideshow from the Mirror.co.uk reveals hats made out of piles of broken wood and headgear that looks like a child made it out of an old oatmeal container. For those of us that cannot afford these designer oddities, history offers an obvious solution. Mainly, the biggest ongoing trend for weird men's Kentucky Derby hats is to collect miniature plastic items and glue them to a men's hat.